HMPE/Dyneema® ropes stronger than steel! 
Many users ask "What is HMPE/Dyneema® and Dyneema rope"? The short answer is that Dyneema® is the world's strongest man-made fibre™.
Dyneema® is also called ultra-high molecular weight polyethylene (UHMWPE), used for manufacturing several types of ropes, slings and tethers.
You are able to find our products in industries such as heavy lifting, on- & offshore wind, FOWT, oil & gas, maritime, subsea, defence, winch, vehicle recovery 4x4, aquaculture & fishing and a few more.

At Dynamica Ropes, we manufacture our rope solutions with HMPE/Dyneema® in order to offer you the lightest, strongest and most reliable solution possible. 
In fact, our rope solutions have such high strength performance, that they are replacing steel wire and chains for heavy lifting operations both on- and offshore.
Our HMPE/Dyneema® product range
At Dynamica Ropes, all of our products are constructed as 12-strand braid or parallel fibres, but they vary in construction, cores and covers. Below you can see our standard products:
For most applications, we produce the products with HMPE/Dyneema® fibres SK75 and SK78. On request, we produce ropes with SK99, DM20 fibres and with XBO treatment.
SK75 and SK78 outperform all the other HMPE fibres in measured strength, ensuring a stable performance in your rope. Moreover, the creep lifetime under equal load and
temperature is much longer. SK78 has lower creep than SK75, making it the preferred choice for static applications.
Come backstage to the Dynamica Ropes production department and see how we produce rope, sling and tether solutions to match your needs and expectations.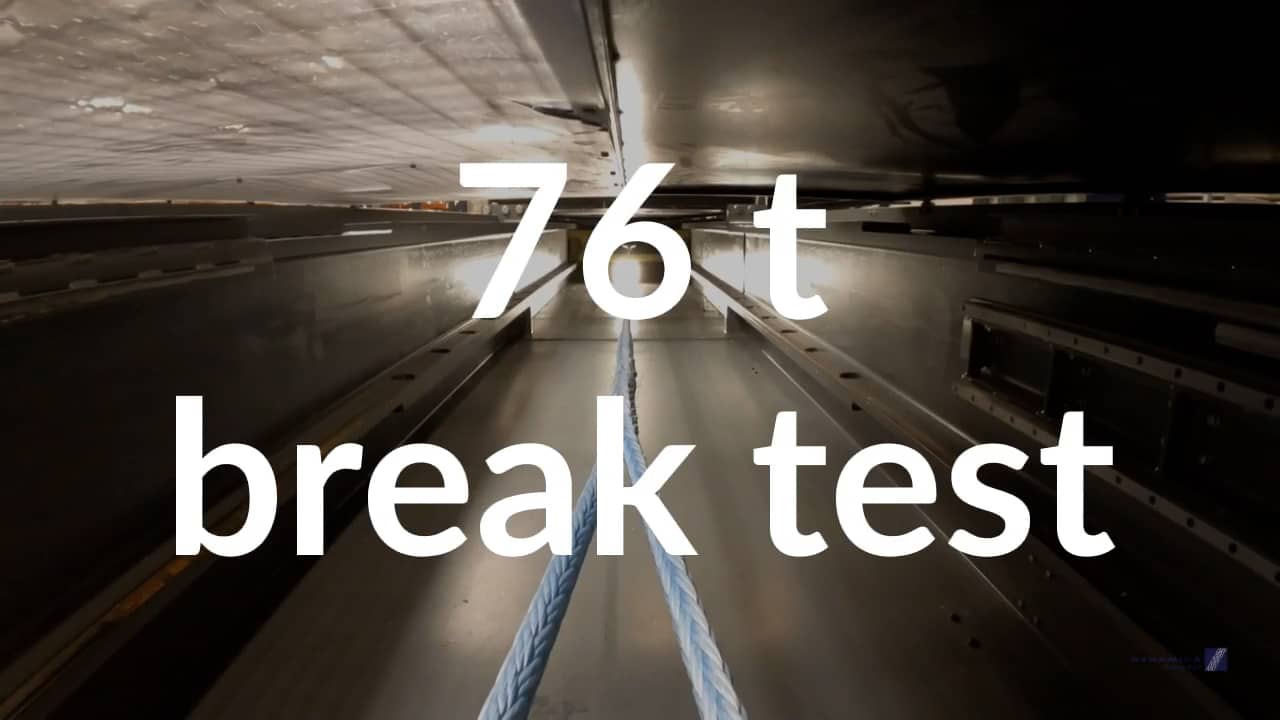 The correct Dyneema® Rope solution is value for money
When choosing your rope solution, sling or tether it is important to consider:
Material

Construction

Cover and coating

Minimum breaking load (MBL) / working load limit (WLL)

Length / effective working length (EWL)
At Dynamica Ropes, we assist you in choosing the right solution for specifically your operation – everything from right material to cover. This step is essential, as the right choice will result in:
Easy and light handling

Time and money saved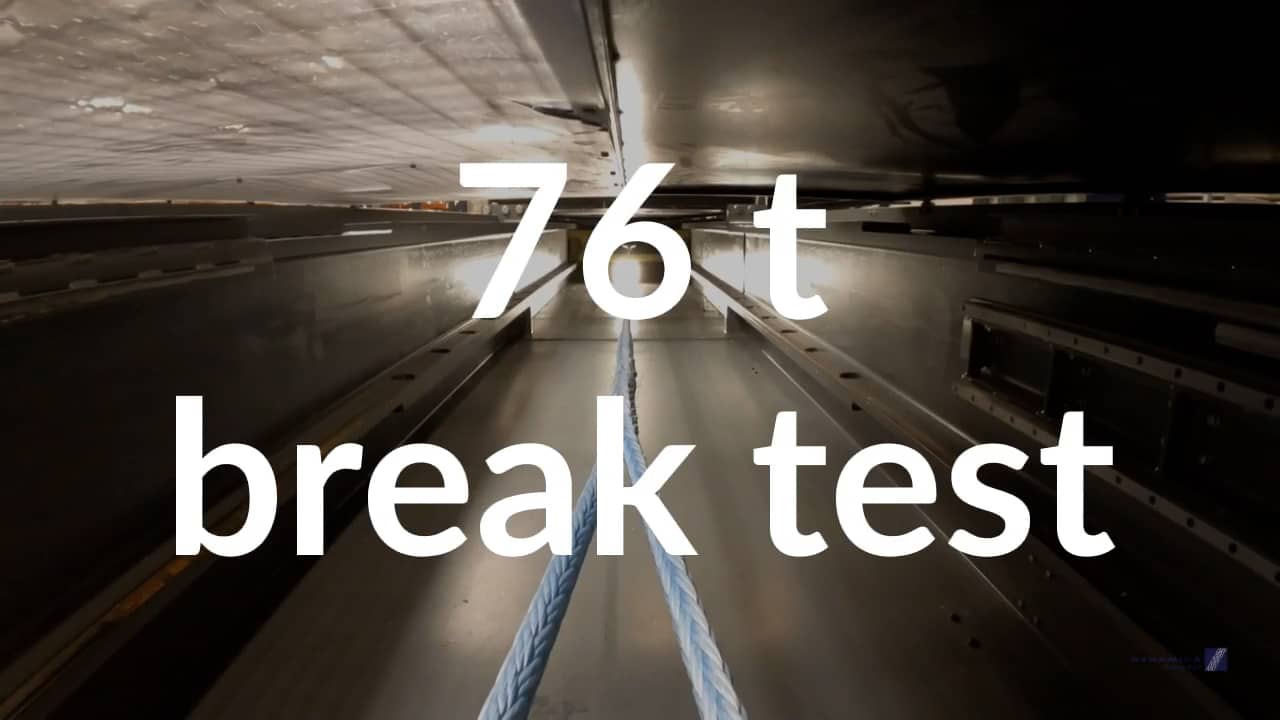 We utilise great know-how whenever you need assistance as our R&D team and riggers have several years' experience in designing and manufacturing rope solutions, lifting slings and tethers made with HMPE/Dyneema®.
Types of synthetic fibres
There are many different synthetic fibres besides HMPE/Dyneema® e.g.:
Aramids (Kevlar)

Vectran

Nylon

Polypropylene

Polyethylene (Dyneema® & Spectra)
HMPE/Dyneema® fibre is superior to the above mentioned fibres in terms of:
Weight

Abrasion resistance

Fatigue resistance

Fungal resistance

UV stability

Resistance to chemical substances

Positive Buoyancy
Dyneema® rope do's
When choosing ropes, slings or tethers with HMPE/Dyneema® there are a few important factors to be aware of as this can influence the lifespan of your equipment:
UV resistance
Chemical resistance
Creep
Want to know more about HMPE/Dyneema®? Download the guidelines here:
Dyneema® rope don'ts
When choosing ropes, slings or tethers with HMPE/Dyneema® there are some clear don'ts.
Do not tie knots! Introducing knots to rope will cause up to 60 % loss in strength of the rope. Instead, opt for splices. When executed by trained and authorised riggers you will only lose about 10 % of the initial strength.
Our riggers have performed thousands of splices. They are educated to handle unique and custom-made products to ensure a uniform and premium manufacturing process.